"Cassismanufaktur" is the name that Heiko Danner has chosen for marketing blackcurrant based products. A small, but lovely and profitable business for his self-grown blackcurrants.
From wine growing to blackcurrant farming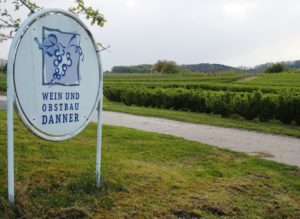 Heiko Danner is a wine growing engineer. He grows wine grapes and has made his own wines for 14 years. He had taken over his father's farm, where wine-growing had always been part of the farming business. His ancestors had distilling rights and had always produced fruit spirits. At first, Heiko simply continued the tradition. But then, he turned towards blackcurrants.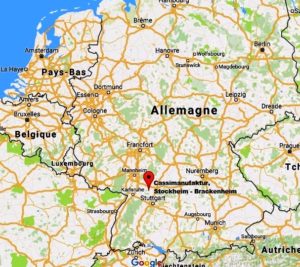 In Stockheim, close to Heilbronn in Southern Germany, the fields are rather small and not very good for growing wheat or the like. But the soil is good for grapes – and why not blackcurrants? This is what Heiko thought after some years of wine growing. When it comes to blackcurrant growing, many agricultural aspects are quite similar to wine growing. Soil, plant protection, machines, climate – but the harvest is at another moment of the year. Diversification from wine growing towards blackcurrant growing is therefore a natural development.
Heiko started growing blackcurrants in 1991. Out of the 100 hectares he works on, half of them are now dedicated to blackcurrants, 24 hectares are still planted with white and red wine grapes. But he now sells them to a local cooperative and has stopped wine making. His passion has turned towards the small black power pearls. It has become a real passion: he collects and examines the behaviour of all kinds of blackcurrant varieties from all over the world on his land.
Cassismanufaktur – From grapes to blackcurrants