Best of cassis smoothie contest 2017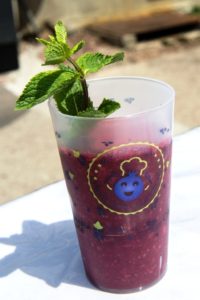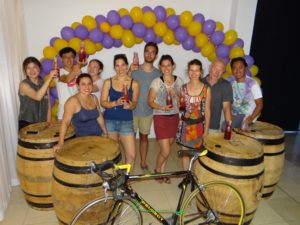 There was a hustle and bustle all around the IBA booth during the Smoothie Contest 2017 in Nuits-Saint-Georges. Over 1000 visitors came to taste and evaluate the 8 different smoothies, prepared by food bloggers, smoothie lovers and chefs.
When the Tour de France 2017 arrived in Nuits-Saint-Georges, 8 professional or amateur cooks competed their own way. With the help of blenders, they prepared their own version of a blackcurrant smoothie. The spectators who were waiting for the cycle competitors to arrive were the judges. They could taste the 8 different smoothies and elect their favorite beverage. At the end of a busy day, the participants of the first "Best of Cassis" – contest prepared one last big glass of smoothie. But this time, it was for a panel of 3 professionals: a chef, a blackcurrant professional and the manager of a gourmet magazine. A smoothie contest like you have never seen it before!
Get an idea of the atmosphere of a lovely day in this picture review: