About us
Before getting to know which objectives the International Blackcurrant Association pursues, a short description of the IBA may help you to better understand who is behind this organisation:
Who are we?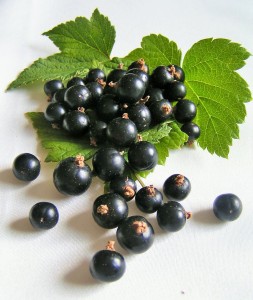 The International Blackcurrant Association (IBA) can be described as a loose international association of people who share the same field of interest: blackcurrants.
Furthermore, the members of the IBA can come from many different horizons: they are blackcurrant growers, they process blackcurrants, they conduct research projects with blackcurrants, or they are simply interested in blackcurrants for whatever other reason.
Currently, most of our members are part of 9 country associations of growers (and sometimes research institutes and processors), which constitute the basis of our association. You may notice that blackcurrants are grown in many countries of the Northern hemisphere,  in New Zealand and in Tasmania. But unfortunately, most of these countries do not have any formal grower association.
What are Our objectives?
The aim of the IBA is to achieve the following:
Developing

a positive relationship between the blackcurrant growing countries of the world
ongoing partnerships between blackcurrant growers and blackcurrant processors

Stimulating

science research institutions to investigate the health and wellness potential of blackcurrants
manufacturers and marketers to use blackcurrants in their own business development
media representatives to make a topic of blackcurrants

Educating
the consumer and the media about the numerable values of blackcurrants.
How to become part of the IBA?
Anyone can join the IBA family: we will be happy to welcome you during our conferences, inform you about the latest news of the world of blackcurrants through our newsletter, and probably have you on board for conducting any kind of project around blackcurrants in a positive spirit.
Feel free to contact us!